Get to know us
MEET OUR TEAM
Angel(Dental Assistant) Glee(Dental Assistant) Analyn(Dental Assistant) Dr. Ellen(Dentist) Hommah(Hygienist) Anna(Hygienist) Rheena(Treatment Coordinator) Danah(Hygienist) Jodelle(Practice Coordinator) Robert(Office Manager)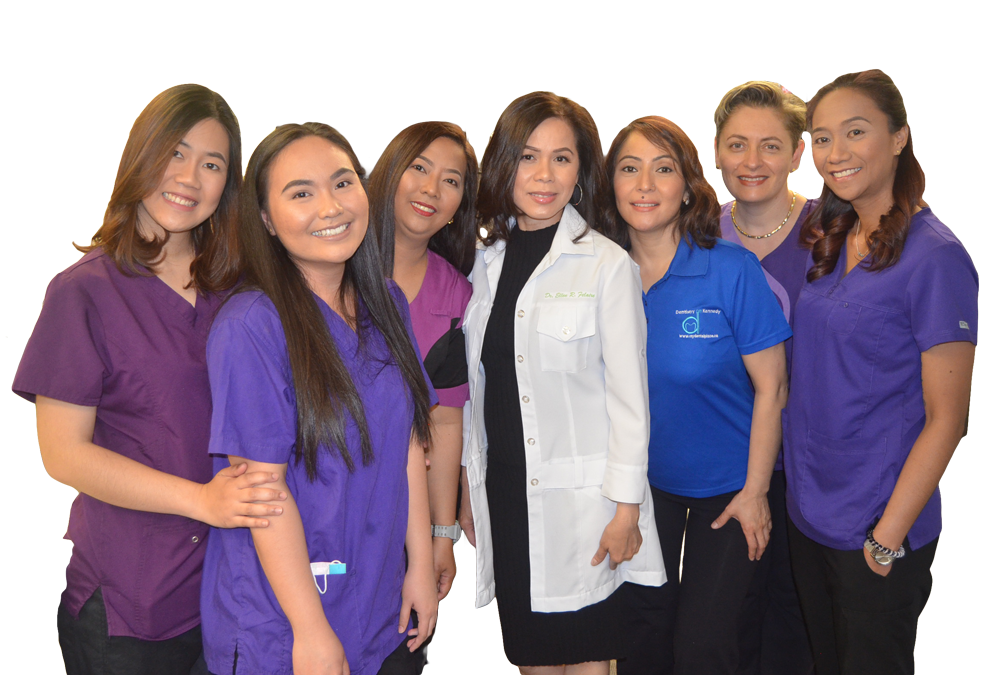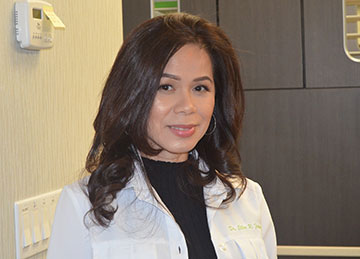 Dr. Ellen Robles-Felaire
Lead Dentist
Dr. Ellen graduated from Centro Escolar University, Philippines. She obtained her professional license to practice dentistry in Canada thru the National Dental Examination Board (NDEB) in 2001. She is an active member of various dental associations such as the Royal College of Dental Surgeons in Ontario (RCDSO), Ontario Dental Association (ODA), Canadian Dental Association (CDA), and the International Association of Orthodontist (IAO). She strongly believes in continuing education to stay current with today's trends. She participates in specialized training for leading edge dental procedures such as cosmetic laser dentistry. As a general practitioner, her special interest is in restorative and orthodontic procedures (braces), especially to young children. She enjoys traveling with her family, working out at the gym, dancing, and walking with their family pets "Toby" and "Louis"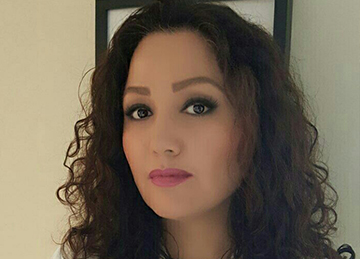 Dr.Sara Safar
Associate Dentist
Dr. Sara attended dental school at Paris 7 Denis Diderot in France; and at Shahid Beheshti University in Iran. She's been a dental practitioner for more than 11 years in Iran. In 2015, Dr. Sara passed the National Dental examination board of Canada and became a member of the Royal College of Dental Surgeons in Ontario (RCDSO), and Ontario Dental Association (ODA). She has been attending, continuing education seminars to upgrade her knowledge. She is a well-rounded dentist and has a very gentle and caring personality towards her patients and staff. She is married and has a daughter. On her free time, she enjoys traveling and spending time with her family and friends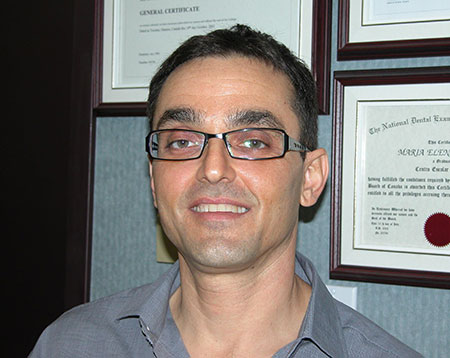 Dr. David Zins
Associate Dentist
Dr. David Zins graduated from the University of Toronto in 1984. Dr. Zins is a general practitioner who has developed expertise in root canal treatment and has taken numerous courses to further his training in this field. His gentle efficiency is greatly appreciated by his patients, who have been known to exclaim "That was easy!" When David is not working, he enjoys spending time with his wife and children, skiing, golfing, doing martial arts and traveling.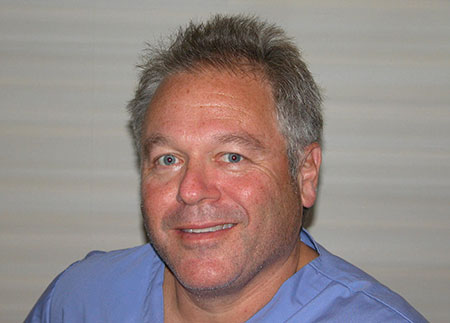 Dr. Brian Kumer
Associate Dentist
Dr. Brian Kumer graduated from the Faculty of Dentistry at the University of Toronto in 1984. Dr. Kumer is a general practitioner who focuses on wisdom teeth removal and complicated surgical extractions. Over the years, he expanded his skills and became proficient in dental implant procedures. Dr. Kumer has two daughters and loves to travel. He recently reached his lifelong goal of climbing to the top of Mount Kilimanjaro. He also participated in a dental mission initiative in the Philippines.
Don't Be Shy. Get In Touch.
If you are interested in becoming our patient but needs more information about our dental services and office procedures, please send us an inquiry and we will get back to you as soon as we can!
Contact Us